State-of-the-art EMAR (Electronic Medication Administration Record) technology equipped with user-friendly and intuitive features.
S.M.A.R.T.
S.M.A.R.T. (Simple MAR Technology) serves as a standalone eMAR system that seamlessly integrates with both Tabula Pro and your pharmacy. Just like its EHR (Electronic Health Record) counterpart, eMARs play a crucial role in delivering effective care.
S.M.A.R.T. was designed with a fundamental focus on reducing medication errors, saving time, and enhancing efficiency. The key distinction between S.M.A.R.T. and its competitors lies in its flawless integration with Tabula Pro.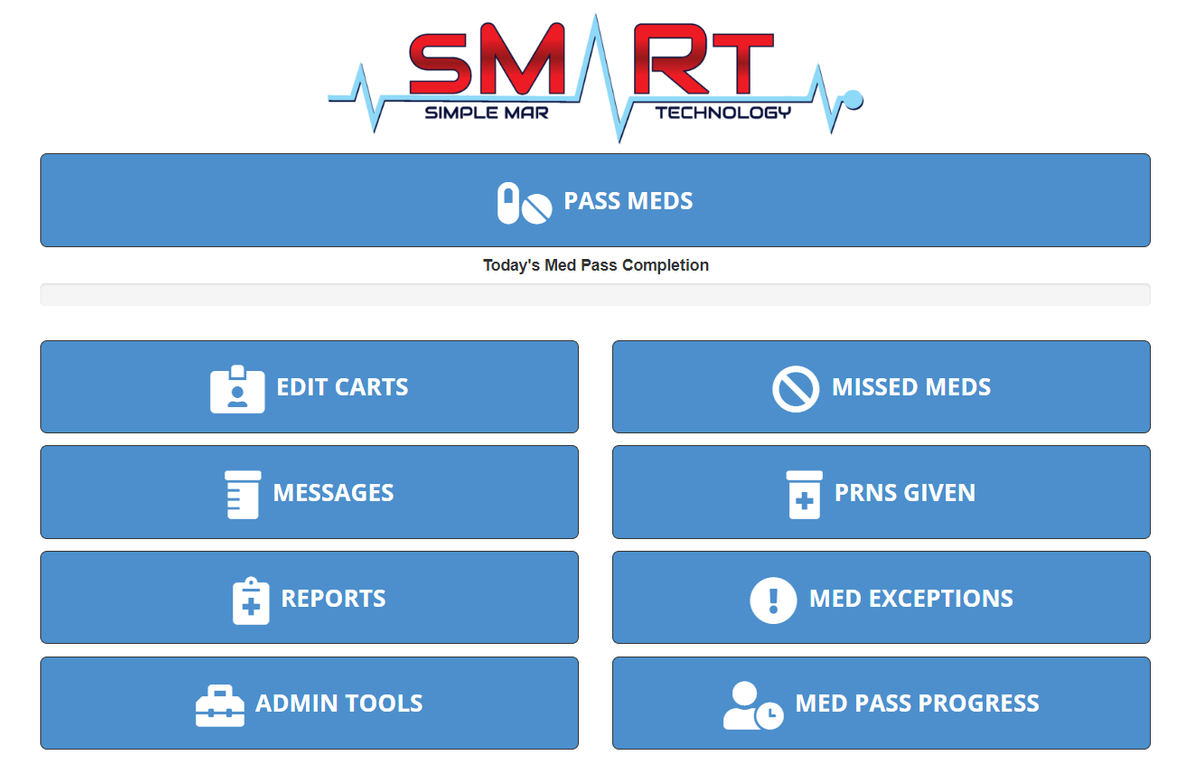 Tabula Pro and S.M.A.R.T. : A Match Made in Assisted Living Management Heaven