Tabula Pro by Senior Living Software
Streamline Senior Living Care With Software Designed For Your Needs
Empower Human Connection With Cutting Edge EHR and eMAR Technology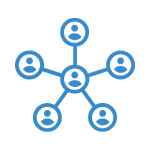 Resident Management
Track more than just the standard medical history, medications, and allergies. Our robust EHR allows you to track activities, incidents, finances, and much more. With our comprehensive paperless EHR, you'll improve overall efficiency, reduce the risk of errors, and ensure the best care for residents, while allowing records to be easily retrieved on electronic device.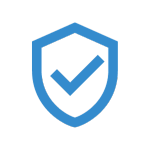 Keeping You in Compliance
Tabula Pro was meticulously crafted with the dual purpose of not just optimizing your time and financial resources, but also ensuring seamless alignment with the regulatory agency overseeing your facility. Our commitment involves actively understanding your challenges and engineering custom solutions to effortlessly uphold compliance standards.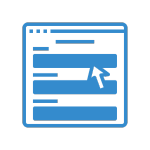 Report & Form Builder
We provide a range of customizable features including reports, forms, and functionalities. Tailoring reports allows the flexibility to select preferred data and present it according to your preferences. Our adaptable forms enable the addition or removal of fields, label changes, and layout adjustments to precisely fit your distinct needs.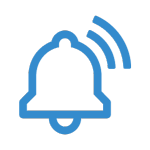 Resident Alerts
Effectively managing a resident's comprehensive data can pose challenges. Tabula Pro simplifies this task with its alert system, ensuring timely reminders for crucial tasks related to your residents' needs.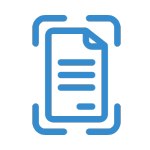 Scan in and Upload Files
By offering the capability to scan and upload files directly to a designated resident's profile, we effectively minimize the reliance on cumbersome paper files that often require extensive searching whenever specific information is needed.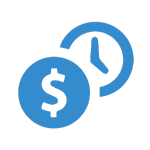 Save Time and Money
Devote additional quality time to your residents. Input resident information just once, ensuring effortless updates, reporting, and form completion. Increase your quality of life by saving time. Remember, time saved is equivalent to saving money!
Tabula Pro has become an indispensable tool for our facility. It is not just a software system, but rather an essential partner in our success. The level of supprt and personal attention to our questions and feedback has been nothing short of amazing. Tabula Pro has paid for itself perhaps 10 times over in the time and money it has saved our facility. I would whole-heartedly recommend Tabula Pro to any facility that wants an easy, flexible, and affordable web-based solution.

As an owner operator, I am responsible for everything in my personal care home and at times it gets overwhelming. With the increasing regulatory demands of licensing, Tabula Pro allows me to manage my resident files easily with the knowledge that all of my information is secure and at my fingertips. Adam and the staff are accessible and responsive. I would recommend this software to anyone who currently runs a home and especially to anyone thinking about opening one.

Bob Spears